Wild edibles can be found in almost every habitat and environment. From mountain slopes and forest clearings to marshlands and even your own back yard. If you've ever picked blackberries from hedgerows, or perhaps collected hazelnuts from your local woodland, you'll have already enjoyed some of the wild edibles that nature can provide. More people are beginning to understand the importance of wild edibles and the nutrition and connection to nature that collecting them can bring.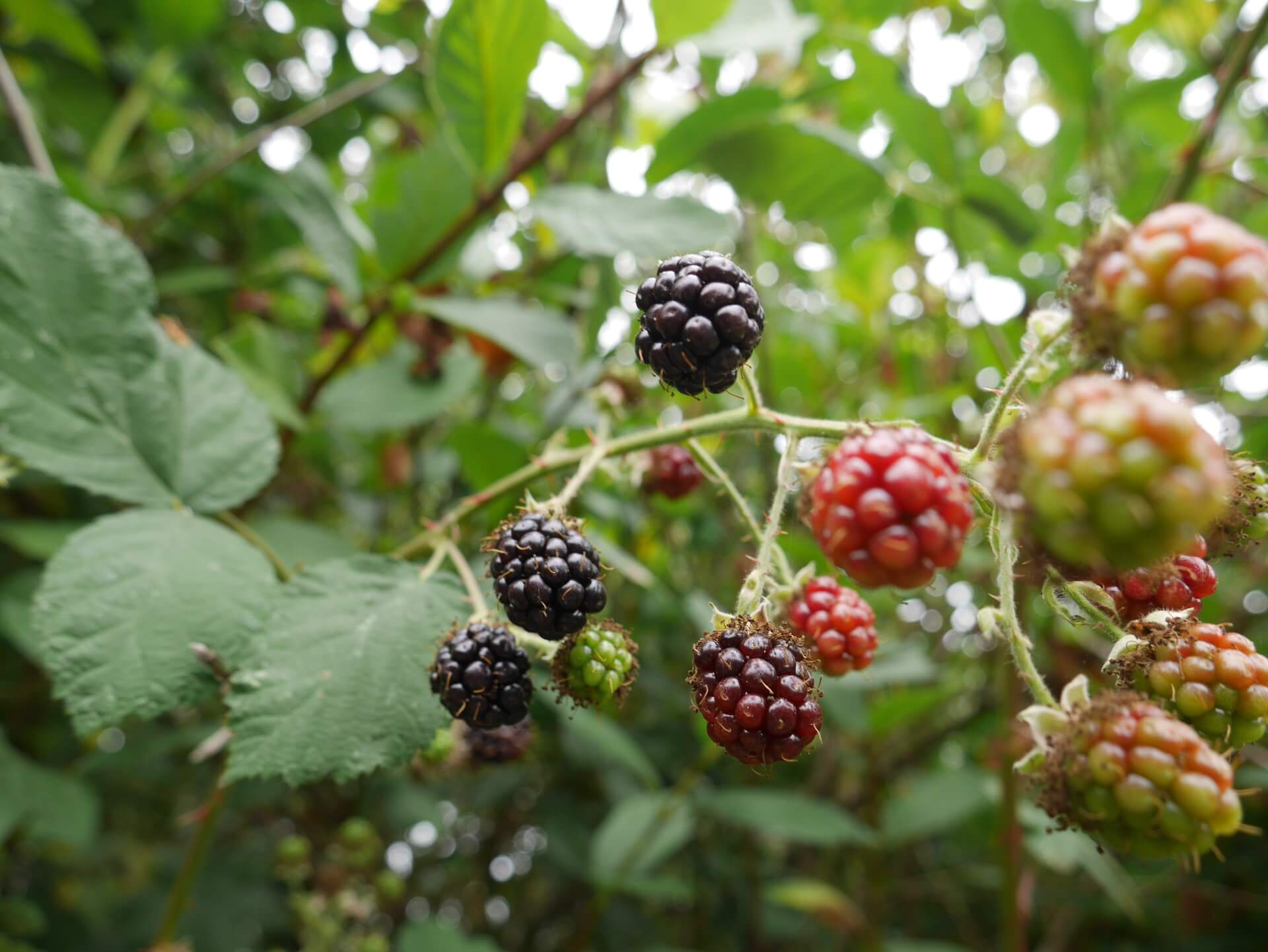 Wild edibles are any plant parts or mushrooms that are collected from the wild — they can be incredibly nutritious and are amazingly versatile in recipes. They're not farmed, or sold in supermarkets, and because they haven't been grown in a crop field, or treated with chemical fertilizers or pesticides, they taste exactly as nature intended.
The process of collecting wild edibles is known as foraging…
How to Forage
Foraging is an amazing way of getting outside and connecting with nature. Anyone can forage, and as long as safe foraging guidelines are followed, it can be an extremely rewarding activity.
The vast majority of wild edibles are organic, but it's important to be aware of areas that aren't safe for foraging. Wild edibles found at the edge of a farmer's field, or along a roadside may be treated with pesticides or herbicides. So it's important to only forage in wild areas, but you can find out more in our safe foraging guidelines.
For a detailed look at how to get started, including foraging equipment to bring with you, best practices, as well as a selection of 5 easy wild edibles to find, check out our in-depth article on how to forage.
How to Identify Wild Edibles
One of the most important elements involved in identifying wild edibles is safety. We've put together a detailed, step-by-step guide on how to safely ID plants — including all the important points to look out for, like possible lookalikes and identification tips.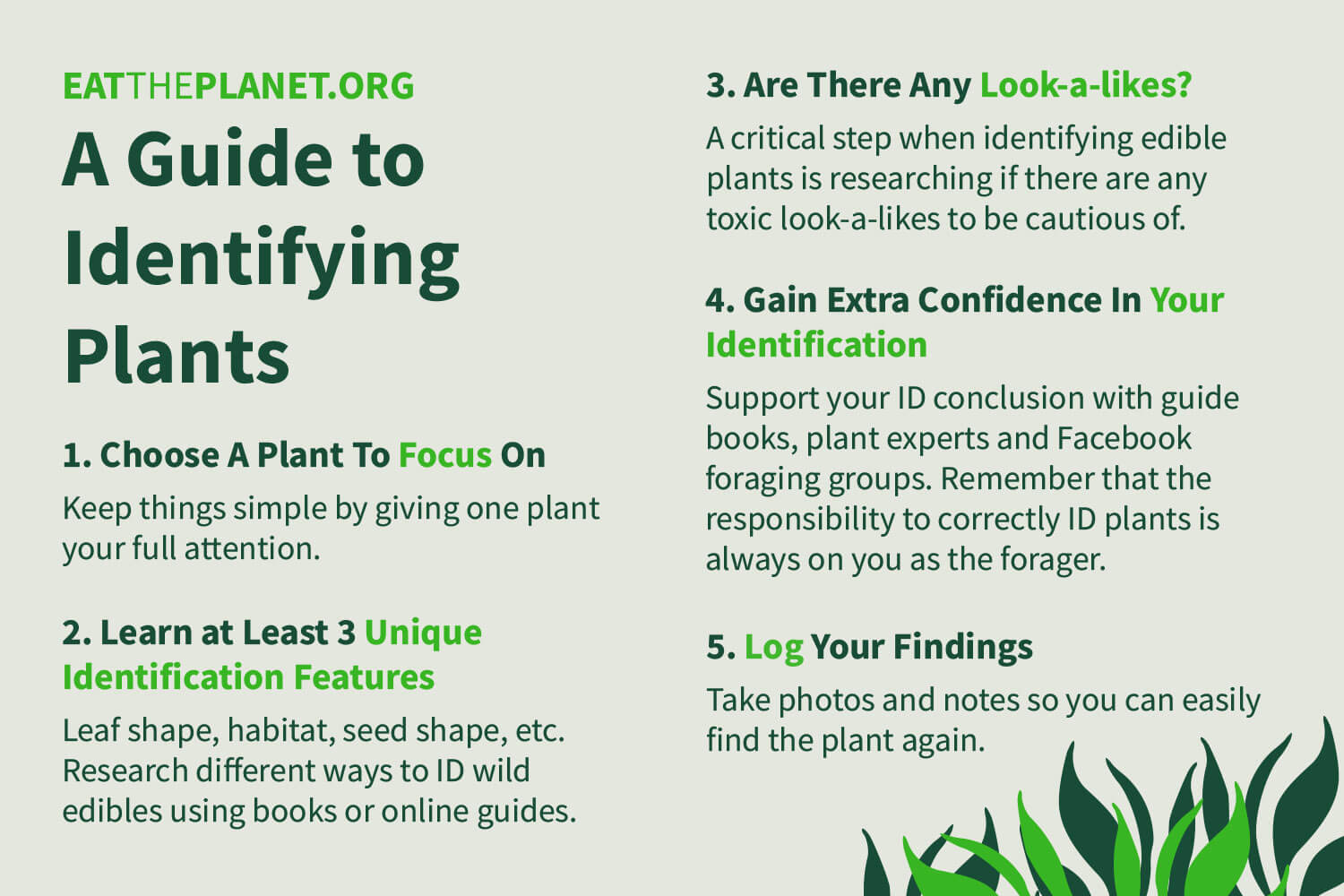 There is an amazing amount of information available from expert foragers, but it's always important to remember that the responsibility will always remain with you as the forager if you've picked something from the wild.
History of Collecting Wild Edibles
Our ancestors were hunter-gatherers, which means they hunted wild animals, and also foraged for wild plants and fruits. Many groups of people were also nomadic, so they followed the seasons of plants and also the migration of animals. This ensured they were always surrounded by a good supply of food.
However, as soon as farming and land management became more common in the Neolithic age, our ancestors became less reliant on collecting wild edibles and instead focused on growing areas of crops.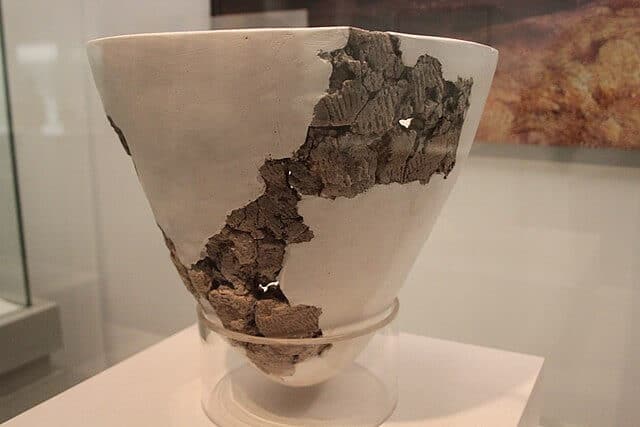 Since the middle of the 20th century, foraging was still fairly common, as people may have collected some of their favorite seasonal foods like hazelnuts or wild strawberries — however as food has become increasingly more easy to access, and the age of convenience began, foraging became even less common.
The attitude to foraging is beginning to change again as people prefer to source local and organic food and become more self-reliant.
How to Find Out Which Wild Edibles Are Near You
Your local area will greatly impact which wild edibles you have on your doorstep. If you live in a heavily forested area in Vermont you'll likely have a different selection of wild edibles available to someone living on the California coastline.
The seasons will also affect what is available locally, so there are a few ways to discover more about the world of foraging and eating wild edibles…
Find a Local Foraging Tour
Take a look at our list of foraging tours, walks, classes and groups — we keep this list regularly updated with available US foraging tours, as well as foraging tours in Canada and the UK. It's also organized by State for the US, by provinces and territories in Canada, and by region in the UK.
Tours are great for exploring the world of wild edibles in a safe and fun way, as you actually get out into the great outdoors. In a tour or class, you'll also meet like-minded people who love foraging and experience the guidance of an expert forager. Experts like Wildman Steve Brill and Green Deane host informative talks and guided tours to share their foraging knowledge.
Find an Online Foraging Community
If you use social media you can look for a local foraging group on sites like Facebook, Twitter, or Instagram. There are some great expert foragers to follow, including the Eat The Planet Instagram too! Alternatively, there are always great videos to be found on YouTube, to get started check out our Eat The Planet Youtube page.
Cooking and Preparing Wild Edibles
Wild edibles can be incorporated into a huge array of everyday recipes — but it's important to be aware of any preparation that may be necessary before you start eating.
All wild edibles should be thoroughly washed before eating, that includes any fruit, mushrooms, tubers, or leafy greens.
Some wild edibles need to be cooked before eating, for example, it's always recommended to cook wild mushrooms. Some plants must be cooked to remove toxins, so it's always recommended to check preparation methods for individual wild edibles.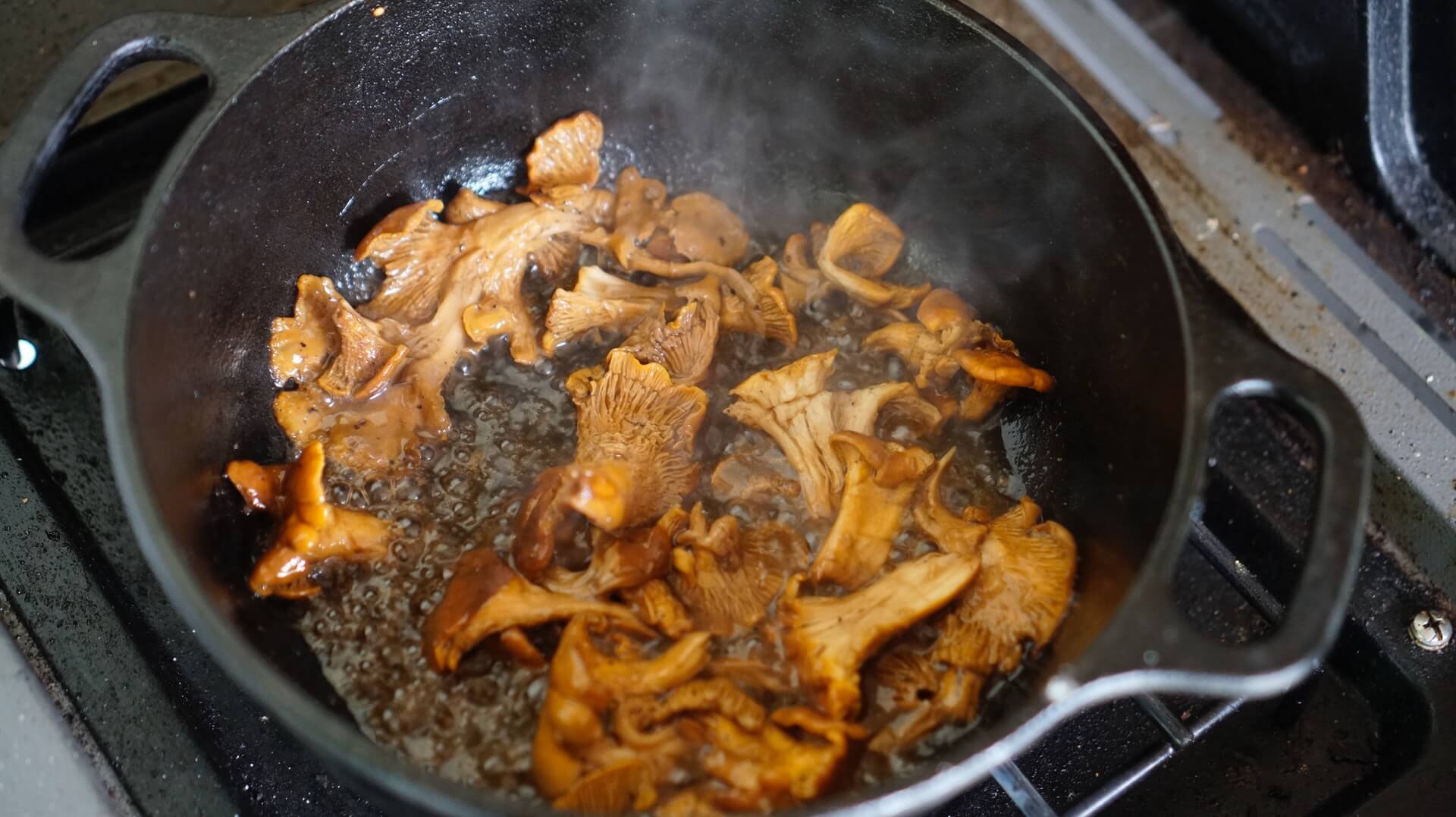 While some wild edibles may seem unfamiliar at first, they can often be used just like normal vegetables and ingredients. Wild edible mushrooms could replace store-bought mushrooms in a homemade soup. Edible wild berries can be added to an endless amount of desserts. Wild edibles can also often be stored, dried, frozen, etc. just like any normal ingredient!
The Wild Edible Groups
If you're just beginning your exploration of wild edibles, consider choosing wild edibles that are easy to ID. There are a number of edible backyard plants that you can find very close to home.
But for a more in-depth look, here are some of the most common (and tasty!) wild edibles from each wild edible food group.
Mushrooms
Chanterelles, Puffballs, and Chicken of the woods are three great mushroom species that are generally easy to identify, and are, most importantly really tasty!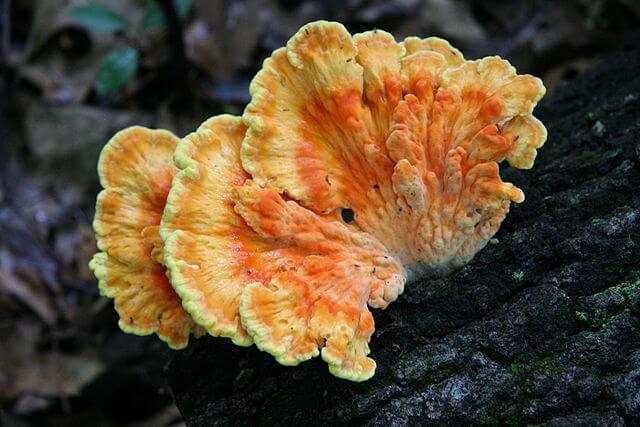 Brief Recipe ideas: Mushrooms often make a tasty side dish, so Chanterelles are perfect for this. However, you may want to try a wild mushroom risotto or soup. Chicken of the woods can also make an interesting meat alternative — hence its name!
Fruits & Nuts
Fruits and nuts are often one of the most common wild edibles that are foraged. Blackberries, hazelnuts, wild grapes, and of course wild strawberries are all fantastic wild edibles to forage, but for something a little less well known you might look for Amelanchier or autumn olive!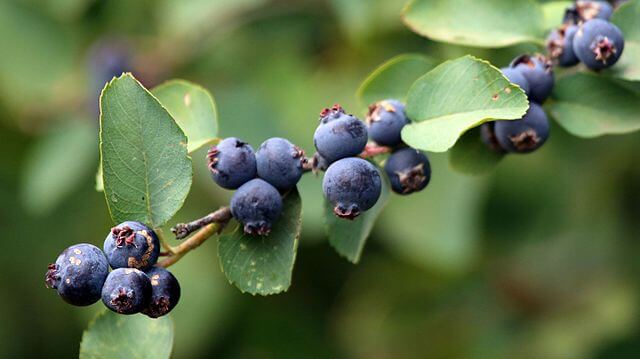 Brief Recipe ideas: Fruits can often make a great trail snack. However, if you manage to bring a basket home, you could try creating jams, jellies, pies, sweets, smoothies, or even your own wine. Wild nuts can also be added into lots of different desserts, and even some cooked meals too!
Wild 'Greens' and Vegetables
Some wild greens and vegetables are related to our familiar supermarket groceries — there are plants like wild garlic and even wild lettuce on offer in the wild.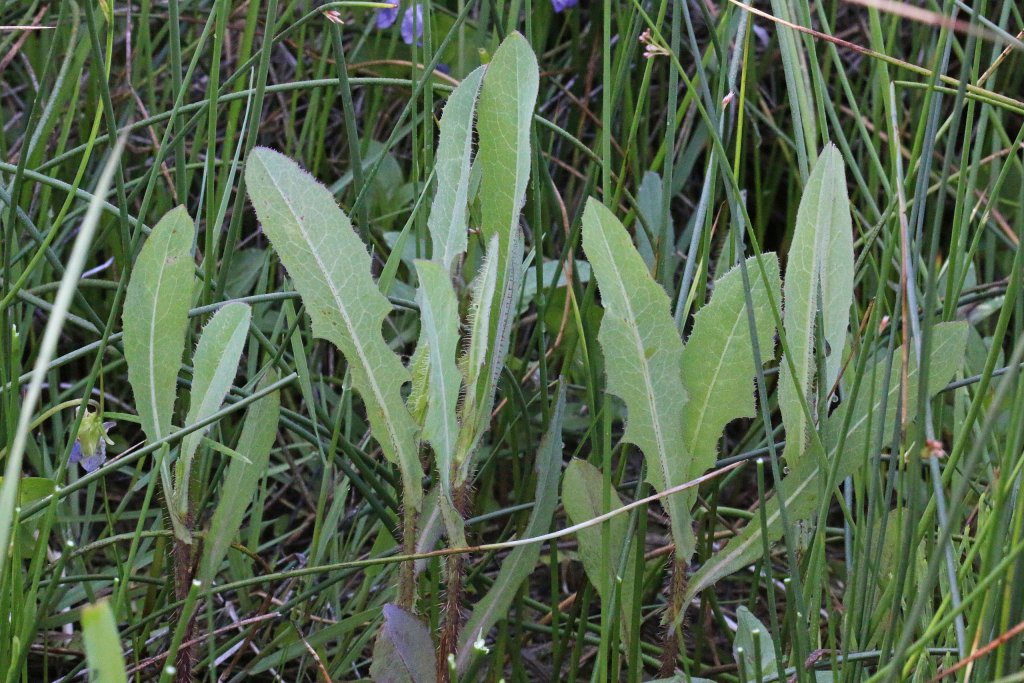 Brief Recipe ideas: Depending on which wild edible you collect, you could fry them up in a stir fry (like wild mustard), add lambs quarters into a stew, make a wild salad with wild lettuce, or even create your own pesto with wild garlic.
Roots & Tubers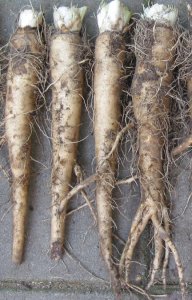 Sometimes tasty wild edibles are hiding just below the surface. Common cattail tubers are a great wild edible to forage (when the correct safety guidelines are followed) and wild violets tubers are also very tasty and very abundant!
Brief Recipe ideas: Wild violet tubers can be boiled and eaten for a tasty spring snack, and chicory roots can even be used as a coffee substitute!
The Future of Wild Edibles
Exclusive, high-end restaurants are always looking for unique flavors and ingredients to add to their menus, and many are now sourcing wild edibles. Companies like Foraged Market are providing a really unique service by linking foragers with restaurants that are looking for unique wild plants, fruits, and mushrooms.
Many people are also looking to reduce their carbon emissions by sourcing local, seasonal produce. Foraging for wild edibles is a great alternative to supermarket food that may have sky-high air miles.
As well as foraging for wild edibles, many people are also using wild plants as a source of medicine too. It's a movement that is continuously growing and gaining interest.
Conclusion
More and more people are now choosing to source more seasonal, local, and organic produce. A great way to do this is by sourcing wild edibles from the bounty that nature can provide.
Once you discover a favorite wild edible you may even decide to introduce it into your own yard — which is also a great way to support the native plants in your area and create your own supply on your doorstep.
Featured Image: Picked mushrooms | Photo by Natasha Arefyeva on Unsplash
—————
Written by Hannah Sweet
Hannah is a freelance writer and graphic designer from the UK. With a penchant for travelling, photography and all things botanical, she enjoys writing about a wealth of topics and issues, from conservation and slow living, to design and travel. Learn more about her writing and design services at www.sweetmeanders.co
Many of our readers find that subscribing to
Eat The Planet
is the best way to make sure they don't miss any of our valuable information about wild edibles.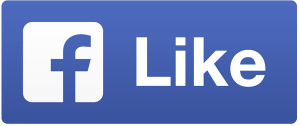 our
facebook page
for additional articles and updates.
Follow us on Twitter
@EatThePlanetOrg
See our privacy policy for more information about ads on this site