Foraging Tours and Classes in Oregon
---
&lt &lt -Back To Index (By State)
Foraging Tours, Walks, Classes, and Groups (Updated for 2021)
The list below has been curated to include only those groups and foragers that schedule regular events and are currently active. Please email us about any broken links or incorrect links so we can keep the list updated. If you offer classes or scheduled foraging events feel free to contact us about being added to the list.- eattheplanet.org@gmail.com
---
Adjacent States
California, Idaho, Nevada, Washington
1. Rebecca Lexa, Naturalist
Rebecca Lexa specializes in teaching nature identification, foraging, and other natural history classes. Her focus is on giving people the tools and skills they need to identify animals, plants, and fungi that they encounter in nature. In-person classes and tours coming in 2022!
2. Arctos School of Herbal and Botanical Studies
Arctos School of Herbal and Botanical Studies bioregional approach is more on social justice. It is located in and around Portland, Oregon. Offers classes on herbal medicine, botanical identification, mushroom foraging, and more. Online classes are also available.
3. Cascade Mycological Society
Cascade Mycological Society is a group of people whose common interest is the appreciation of Kingdom Fungi. Located in Eugene/Springfield area of Oregon. Offers forays and meetings about mushroom and fungi.
4. Modern Forager
Modern Forager is managed by Trent and Kristen Blizzard, they are self-proclaimed "mushroom geeks". Located in Glenwood Springs, Colorado. They do foraging in Colorado, Michigan, Oregon, and Wisconsin. Offers edible mushroom hunting and wild food foraging.
5. Oregon Mycological Society
Oregon Mycological Society is a non-profit organization. Located at 829 NE 5th Avenue Drive, Hillsboro, Oregon 97124. It seeks to study, collect mushrooms, and identify fungi. Conduct field trips, mycology camps, and meetings.
6. Wildcraft
Wildcraft wants to awaken their participants' creativity and improve their understanding through hands-on activities. Activities are done mostly in Pacific Northwest. Conducts wild food foraging and medicine, and other activities.
7. Wild Food Adventures
John Kallas is the founder of Wild Food Adventures. Located at 422 SE 49th Ave, Portland, OR 97215. It seeks to connect people to the planet Earth, culture, human history and future through edible plants. Offers workshops, outdoor activities, teaching, and more about wild edible plants and foraging.
Many of our readers find that subscribing to
Eat The Planet
is the best way to make sure they don't miss any of our valuable information about wild edibles.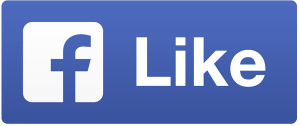 our
facebook page
for additional articles and updates.
Follow us on Twitter
@EatThePlanetOrg
See our privacy policy for more information about ads on this site