Foraging Tours and Classes in California
---
&lt &lt -Back To Index (By State)
Foraging Tours, Walks, Classes, and Groups (Updated for 2021)
The list below has been curated to include only those groups and foragers that schedule regular events and are currently active. Please email us about any broken links or incorrect links so we can keep the list updated. If you offer classes or scheduled foraging events feel free to contact us about being added to the list.- eattheplanet.org@gmail.com
---
Adjacent States
1.California School of Hispanic Herbalism
Charles R. Garcia is the founder of California School of Hispanic Herbalism. Located in San Francisco East Bay city of Richmond, California. Offering herbalism classes both online/inperson.
2. Feral Kevin
Feral Kevin does his foraging activities in San Francisco Bay area, Northern California. He is a foraging enthusiasts, food, and natural health. Offers walks, talks, classes, and tours.
3. forageSF
Isa Rabins created forageSF and it is called a "not-only-for-profit". It is located in Northern California. Offers classes on mushroom, seafood, and wild edible foraging.
4. Fungus Federation of Santa Cruz
FFSC is a non-profit organization. Located in Santa Cruz, a city on the coast of California. Composed of individuals who love to study and further their learning about wild mushrooms. Conduct forays, meetings, and fungus fair.
5. Humboldt Mycological Society
Humboldt Mycological Society focuses on identification, ecology, photography, and more. It is a group whose interest is about the fungi found in northwestern California. Conduct monthly informative meetings, field trips, workshops, and annual Mushroom trip.
6. Mendocino Coast Mushroom Club
MCMC is composed of local mushroomers. Located in Fort Bragg, a city in Mendocino's Coast, California. The group finds wild mushrooms, identifies them, cooks, and more. Conduct forays, workshops, meetings, and invite speakers.
7. Mycological Society of San Francisco
Mycological Society of San Francisco was created to enhance people's understanding and enjoyment of mushrooms and fungi. Every year, they sponsor classes which tackles about mushroom identification, cultivation, basics of mycology, and more.
8. San Diego Mycological Society
San Diego Mycological Society is composed of people who love to learn about mycology. Located in Lemon Grove, a city in San Diego County, California. They do culinary, cultivation, mushroom identification, and more. Conduct forays, classes, and meetings.
9. Sierra Botanica
Rachel Berry, Matt Berry, and Amara are the people behind Sierra Botanica. Located in Northern California. They want to promote health and wellness in a multi-disciplinary, holistic form. Offers herbalism classes.
10. Sonoma County Mycological Association
SOMA is a non-profit association. Located in Santa Rosa, a city in Sonoma County. Its focus is on learning about mushrooms and to educate the people about fungi and its world. Conduct forays, cooking, growing, and more.
11. The Dandelion Herbal Center
Jane Bothwell owned The Dandelion Herbal Center. Located at 4803 Greenwood Heights Drive Kneeland, CA 95549. She is a home-based community herbalist. Offers classes and field trips.
Many of our readers find that subscribing to
Eat The Planet
is the best way to make sure they don't miss any of our valuable information about wild edibles.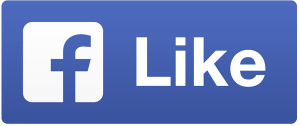 our
facebook page
for additional articles and updates.
Follow us on Twitter
@EatThePlanetOrg
See our privacy policy for more information about ads on this site