Dead Nettle, an Overlooked yet Valuable Wild Edible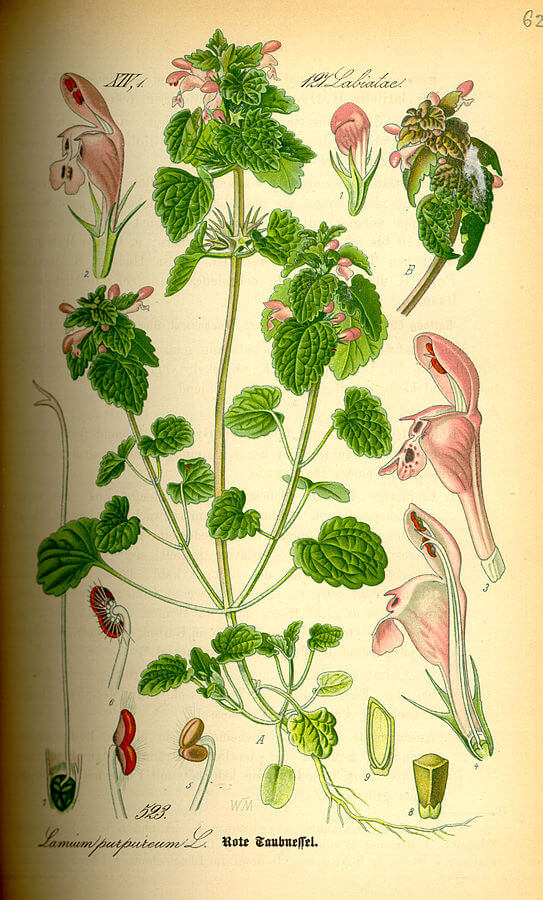 With a bad reputation as a common weed, dead nettle (Lamium purpureum) is a greatly underrated wild edible. Moreover, its creepy name often puts people off. But actually, the "dead" part of its name actually refers to the fact that this plant doesn't sting like its cousin, the stinging nettle.

Dead nettle is a herbaceous flowering plant that's native to Europe and Asia. But, they're also common throughout North America, growing in planting beds as a weed. This plant is easily recognizable from their green, hairy leaves with purple tops and pink flowers. Despite its humble appearance, dead nettle is actually a valuable edible and medicinal plant.
Edibility and culinary use
Despite belonging to the mint family, these leaves taste nothing like mint. Instead, they have a mildly sweet taste. Young dead nettle leaves are amazing when eaten fresh. They can be a fantastic addition to your salad. They're also a great substitute for the more common greens, like spinach, kale, and lettuce, in wraps and sandwiches. You can also blend them with other greens and some lemon juice to make a delicious green smoothie.

Alternatively, these leaves can also be cooked as a potherb. Much like any other greens, these leaves will taste great stir-fried, blanched, and roasted. They will also be a fantastic addition to soups and stews. If you want something different, try dipping them in tempura batter and deep fry them for a delicious and crunchy snack. Lastly, you can also steep these leaves to make a healthy herbal tea.
Health benefits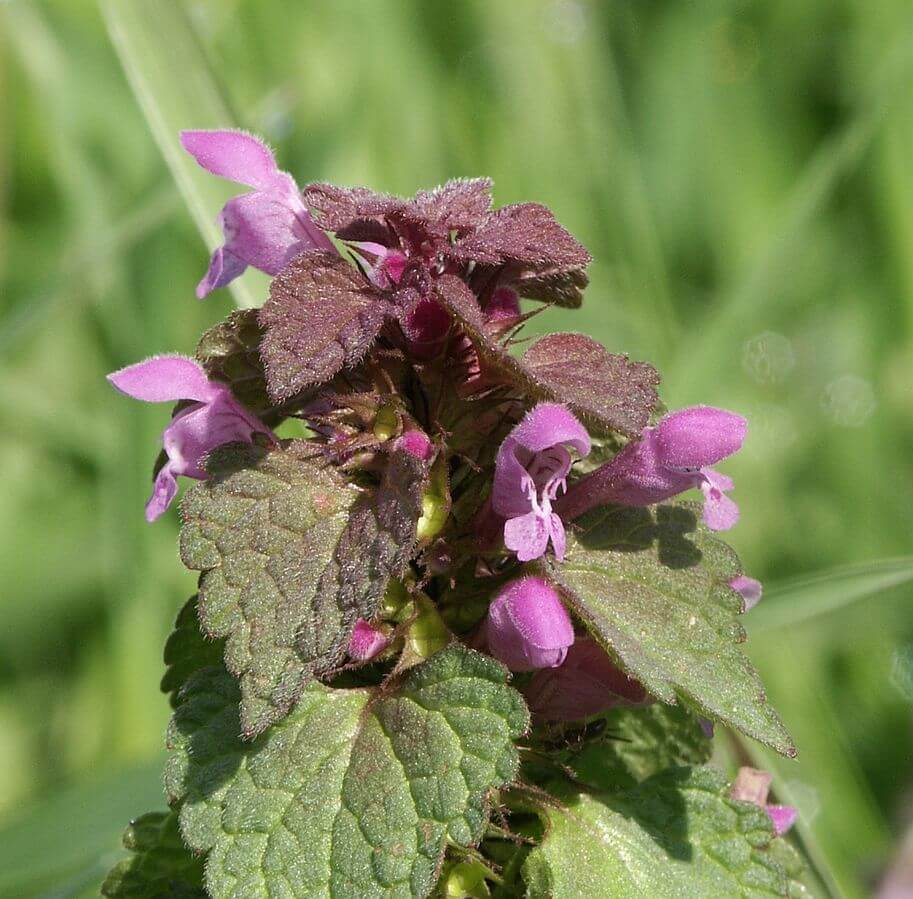 Dead nettle leaves are highly nutritious. They're a great source of vitamin C, iron, fiber, and flavonoids. Moreover, these leaves also have anti-inflammatory, antibacterial, and antifungal properties as well as diuretic, astringent, diaphoretic, and purgative effects.

Dead nettle herbal tea is exceptionally potent in healing kidney diseases, seasonal allergies, chills, and common colds. Consuming this edible can boost the immune system and fight off bacterial infections as well. Lastly, the leaves can also be used externally to stop bleeding as well as heal cuts, burns, and bruises.
Cultivation
Even though dead nettle is often considered a weed, it can actually be a beautiful as useful addition to your garden. The green and purple leaves will give your garden gorgeous ornamental foliage all year long. Then, of course, it's also a great source of healthy edible. Moreover, this amazing plant will continue to flower well into the winter. Aside from being beautiful all year long, they also provide the local population of bees the nectar they need when other sources aren't available. Luckily for you, this hardy perennial is easy to grow and require very little maintenance.

Dead nettle can grow almost anywhere in your garden. It can tolerate both full sunlight exposure or partial shade. It can grow in the least fertile or poor soil, as long as it has good drainage. Also, while the plant isn't exactly drought-tolerant, you don't need to water it too often, just twice a week should do.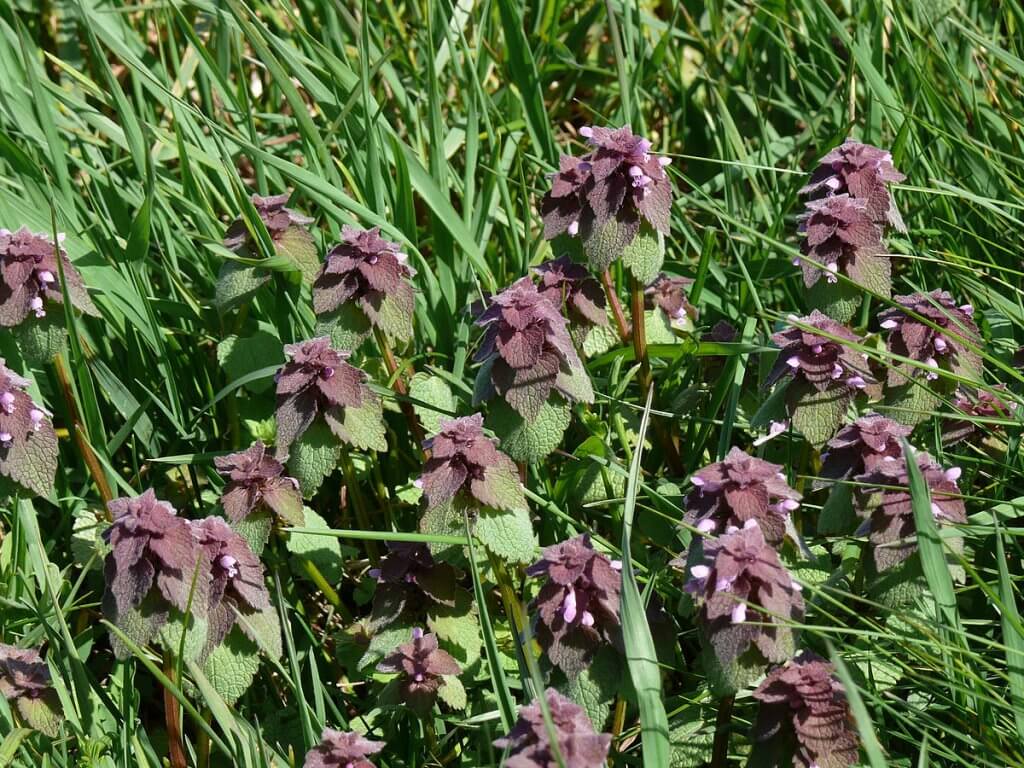 The purple dead nettle is a common plant, so it shouldn't be hard for you to find some young plants from local plant nurseries. Once you've bought young plants, simply transplant them to your garden after the last frost and give them around 1' to 2' of space between each other. Alternatively, you can also grow them from seeds. Sow the seeds in the spring after the last frost and give them around 8" to 12" of space to avoid overcrowding. Remember to prune your plant after every flowering season to stop them from taking over your garden completely.
Cautions
Note that dead nettle leaves have a mild laxative effect. Consuming too much, especially in herbal tea form, may cause diarrhea. Dead nettle may also induce menstruation, so pregnant women are advised to avoid this wild edible.
Conclusion
Due to its reputation as an invasive weed, most people tend to overlook the purple dead nettle. But this amazing plant is actually a nutritious wild edible. So, if you find any growing in your planting beds, don't immediately pull them out! Instead, be grateful for this wonderful food source. Then maybe, you can try cultivating them and make your garden even more colorful with their green and purple foliage.
---------------
Writen by Cornelia Tjandra
Cornelia is a freelance writer with a passion for bringing words to life and sharing useful information with the world. Her educational background in natural science and social issues has given her a broad base to approach various topics with ease. Learn more about her writing services on Upwork.com or contact her directly by email at cornelia.tjandra@gmail.com


Many of our readers find that subscribing to Eat The Planet is the best way to make sure they don't miss any of our valuable information about wild edibles.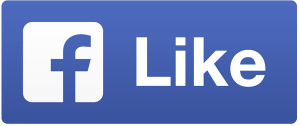 our
facebook page
for additional articles and updates.
Follow us on Twitter
@EatThePlanetOrg
See our privacy policy for more information about ads on this site